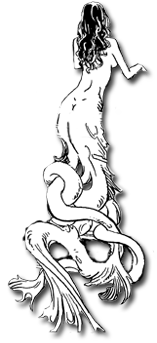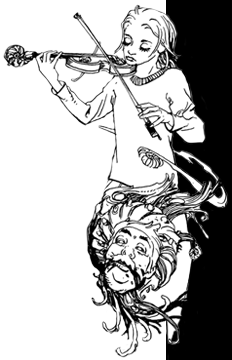 Author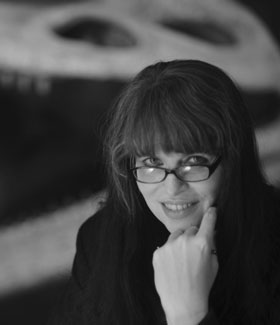 photo by Kyle Cassidy
Caitlín R. Kiernan is the acclaimed author of several novels, including Silk, Threshold, Low Red Moon, Daughter of Hounds, and, most recently, The Red Tree, which was nominated for both the Shirley Jackson and World Fantasy awards. Her latest novel, The Drowning Girl: A Memoir, will be released by Penguin in 2012. Since 2000, her shorter tales of the weird, fantastic, and macabre have been collected in several volumes, including Tales of Pain and Wonder; From Weird and Distant Shores; To Charles Fort, With Love; Alabaster; A is for Alien; and The Ammonite Violin & Others. Her early erotica has been collected in two volumes: Frog Toes and Tentacles and Tales from the Woeful Platypus. From 1996 to 2002, she scripted comics for DC/Vertigo, including The Dreaming, The Girl Who Would Be Death, and Bast: Eternity Game. In 2012, Subterranean Press will release a retrospective of her early writing, Two Worlds and In Between: The Best of Caitlín R. Kiernan (Volume One).
Born in Dublin, Ireland, Caitlín grew up in the Deep South. She now lives in Providence, Rhode Island, with her partner Kathryn. Before beginning her writing career in 1992, Caitlín worked for years as a vertebrate paleontologist, during which time she described a new genus and species of the giant marine lizards known as mosasaurs, Selmasaurus russelli.
She is currently working on her next two novels, Blood Oranges, and editing her next short-story collection, Confessions of a Five-Chambered Heart.
Illustrator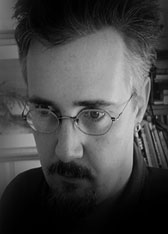 Vince Locke is an American comic book artist known for his work on Deadworld and A History of Violence and for his ultra-violent album covers for death metal band Cannibal Corpse. His illustrative talents in comics have included The Sandman, American Freak, Batman, Witchcraft: Le Terreur, The Spectre, and A History of Violence, which was later made into a movie directed by David Cronenberg and starring Viggo Mortensen. Recently he has done work for 2000 AD, including one Judge Dredd story.